Bright Eyes made it happen and killed off the pain following the arc of time on the road to joy and down the rabbit hole with these simultaneous statements of acoustic and electronic duality. The critical and commercial breakthrough of 'Lifted or The Story Is in the Soil, Keep Your Ear to the Ground' led to an invitation to join the Vote for Change tour in 2004 with Bruce Springsteen, R.E.M., John Fogerty, and Neil Young. It was around this time that the band coalesced into the trio of Conor Oberst, Mike Mogis, and Nate Walcott. They recorded
'I'm Wide Awake, It's Morning'
during February of 2004 at Presto! Recording Studios in Lincoln, Nebraska with Mike Mogis producing the sessions that featured Conor Oberst on guitar and vocals; Mike Mogis on mandolin, pedal steel, and 12 string guitar; Nate Walcott on trumpet; Nick White on piano, organ, rhodes, and vibraphone; Jesse Harris on guitar; Alex McManus on guitar; Tim Luntzel and Matt Maginn on bass; Jason Boesel and Clark Baechle on drums; Jim James, Emmylou Harris, Maria Taylor, and Andy LeMaster on vocals; and Jake Bellows on harmonica and vocals.
The sound of the album was primarily acoustic. Oberst reveals: "It was deliberate in that it was very much a reaction to "Lifted." I mean, I'm really glad we did "Lifted," but it became this grandiose project, and there just wasn't a lot of space in it. It was layer upon layer of instruments built up. I wanted a Beach Boys' "Pet Sounds" or a Leonard Cohen's "Death of a Ladies' Man" feel—an immense orchestral wave. But, when that was over, I thought, There's no space in this music; it's too much. My immediate reaction to that was to want to do a record that was just guitar and my voice, with everything stripped down—taking what we were doing live a lot, and going for more of one of those seventies folk records that I like a lot. You know, Neil Young or Jackson Browne or Joni Mitchell...It's weird. That's just the way my voice is. It's the most untrained voice you could think of. We came from the school where, you know, we'd play these shows where no one would care, so we'd sing as loud and aggressive as we could to get people to listen to it. It was exaggerated—we put everything we had out there, totally overdoing it every time and having no concept of subtlety ... We had recorded [three] songs and sent them to [Emmylou Harris]. A couple months passed and she got back to us and said she liked them. Mike and I flew to Nashville in April and spent a day in the studio recording the parts. She's just amazing...It was a little overwhelming, kind of disarming. She goes out of the way to make you not feel intimidated. I was sitting on the couch listening to playback and she was talking to me, and then she started singing. Going through my head was that I was hearing her voice right from her mouth, singing my words. It was pretty overwhelming. I had to kind of excuse myself and take a breath."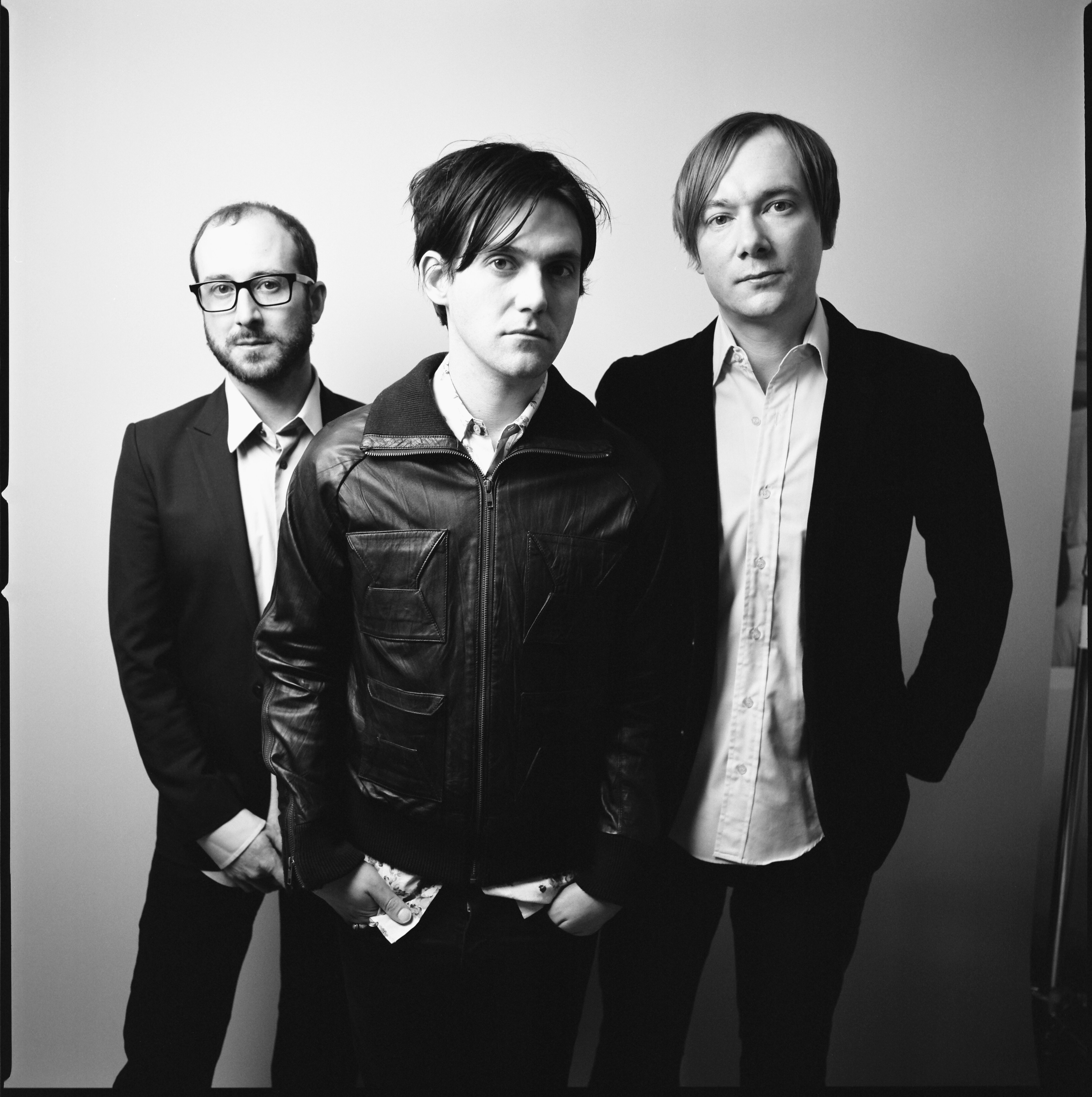 At the same time, Bright Eyes were working on material that had a more dense, electronic sound. Oberst says:
"We did the
Wide Awake
record first, in February. We'd been playing those songs live for the last couple years. We didn't release it because Mike (Mogis) and I were more excited about working on this other batch of songs that were more rhythm based. We could have put out
Wide Awake
and not played any shows, but Robb Nansel and Saddle Creek weren't stoked on that idea. So we just held off...They are two very different records in my mind. The only thing they have in common is the musicians playing on them and that they're coming out on the same day...Music is still the main thing. I feel the best when I'm playing and recording. The rest of the world just kind of washes away, and I feel good and safe and happy. That's what I do it for. The rest of it… it gets crazy and sometimes unpleasant; exhilarating and sometimes terrifying. But that's what living is -- all that stuff at once, and you have to do the best you can with it."
'Digital Ash in a Digital Urn'
was produced by Bright Eyes at Presto! Recording Studios in Lincoln, Nebraska and features Clark Baechle on drums; Karen Becker on cello; Jason Boesel on drums and percussion; Donna Carnes on violin; Digital Audio Engine on programming; Sabrina Duim on harp; Thomas Kluge on viola; Jiha Lee on flute; Clay Leverett on voice and drums; Andy LeMaster on vocals, guitar, bass, keyboards, and additional programming; Mike Mogis on guitar, wurlitzer, keyboards, timpani, chimes, theremin, and baritone; Stella Mogis on voice; Conor Oberst on vocals, guitar, bass, piano, wurlitzer, keyboards, samples, and baritone; Kim Salistean on violin; Jimmy Tamborello on programming; Maria Taylor on vocals; Nate Walcott on trumpet and string arrangement; Nick White on keyboards; and Nick Zinner on guitar on keyboards.
In November of 2004 in the wake of the Vote For Change Tour, two singles (one from each of the upcoming albums) charted at the top two spots on Billboards singles chart. Both albums were released on the same day in January of 2005.
'I'm Wide Awake, It's Morning'
hit number ninety-three in Australia, twenty-three in the UK, and ten in the US; while
'Digital Ash in a Digital Urn'
went to number one hundred and thirty in Australia, forty-three in the UK, and fifteen in the US. The first leg of the tour promoted the acoustic album and the second leg the electronic album. In November, they released the live recordings of
'Motion Sickness'
.
http://www.conoroberst.com/
https://saddle-creek.com/brighteyes/
"Lua" reached number one on the US singles chart.
https://www.youtube.com/watch?v=5aZh261KZWI
I know that it is freezing, but I think we have to walk
I keep waving at the taxis, they keep turning their lights off
But Julie knows a party at some actor's West side loft
Supplies are endless in the evening by the morning they'll be gone
When everything is lonely I can be my own best friend
I'll get a coffee and the paper, have my own conversations
with the sidewalk and the pigeons and my window reflection
The mask I polish in the evening by the morning looks like shit
And I know you have a heavy heart, I can feel it when we kiss
So many men stronger than me have thrown their backs out trying to lift it
But me I'm not a gamble, you can count on me to split
The love I sell you in the evening by the morning won't exist
You're looking skinny like a model with your eyes all painted black
Just keep going to the bathroom, always say you'll be right back
Well, it takes one to know one, kid, I think you've got it bad
But what's so easy in the evening by the morning's such a drag
I got a flask inside my pocket, we can share it on the train
And if you promise to stay conscious I will try and do the same
We might die from medication, but we sure killed all the pain
But what was normal in the evening by the morning seems insane
And I'm not sure what the trouble was that started all of this
The reasons all have run away, but the feeling never did
It's not something I would recommend, but it is one way to live
Cause what is simple in the moonlight by the morning never is
It was so simple in the moonlight now it's so complicated
It was so simple in the moonlight, so simple in the moonlight
So simple in the moonlight...
https://www.youtube.com/watch?v=1YacSnjpGkk
"Take It Easy (Love Nothing)' went to number two on the US singles chart.
https://www.youtube.com/watch?v=dGsRK45Chp8
First with your hands and then with your mouth
A downpour of sweat, damp cotton clouds
I was a fool, you were my friend
We made it happen
You took off your clothes, left on the light
You stood there so brave
You used to be shy
Each feature improved, each movement refined and eyes like a showroom
Now they are spreading out the blankets on the beach
That weatherman is a liar
He said it would be raining but it's clear and blue as far as I can see
Left by the lamp, right next to the bed
On a cartoon cat pad she scratched with a pen
"Everything is as it's always been
This never happened
Don't take it too bad it is nothing you did
It's just once something dies you can't make it live
You're a beautiful boy
You're a sweet little kid but I am a woman."
So I laid back down and wrapped myself up in the sheet
And I must have looked like a ghost cause something frightened me
And since then I've been so good at vanishing
Now I do as I please and lie through my teeth
Someone might get hurt, but it won't be me
I should probably feel cheap but I just feel free...
And a little bit empty
No, it isn't so hard to get close to me
There will be no arguments
We will always agree
And I'll try and be kind when I ask you to leave
We'll both take it easy
But if you stay too long inside my memory
I will trap you in a song tied to a melody
And I will keep you there so you can't bother me
https://www.youtube.com/watch?v=VyR3CJ04pQU
'I'm Wide Awake, It's Morning'
full album:
https://myspace.com/brighteyes/music/album/i-m-wide-awake-it-s-morning-8512493
https://www.youtube.com/playlist?list=PL25797F63F3F5EDD3
All songs by Conor Oberst.
"At the Bottom of Everything" – 4:34
"We Are Nowhere and It's Now" – 4:12
"Old Soul Song (For the New World Order)" – 4:29
"Lua" – 4:31
"Train Under Water" – 6:05
"First Day of My Life" – 3:08
"Another Travelin' Song" – 4:16
"Land Locked Blues" – 5:47
"Poison Oak" – 4:39
"Road to Joy" – 3:54
'Digital Ash in a Digital Urn'
full album:
https://www.youtube.com/playlist?list=PL3892C496471E911C
"Time Code" – 4:28
"Gold Mine Gutted" – 3:56
"Arc of Time (Time Code)" – 3:54
"Down in a Rabbit Hole" – 4:33
"Take It Easy (Love Nothing)" – 3:20
"Hit the Switch" – 4:47
"I Believe in Symmetry" – 5:24
"Devil in the Details" – 4:06
"Ship in a Bottle" – 3:27
"Light Pollution" – 3:16
"Theme from Pinata" – 3:18
"Easy/Lucky/Free" – 5:31