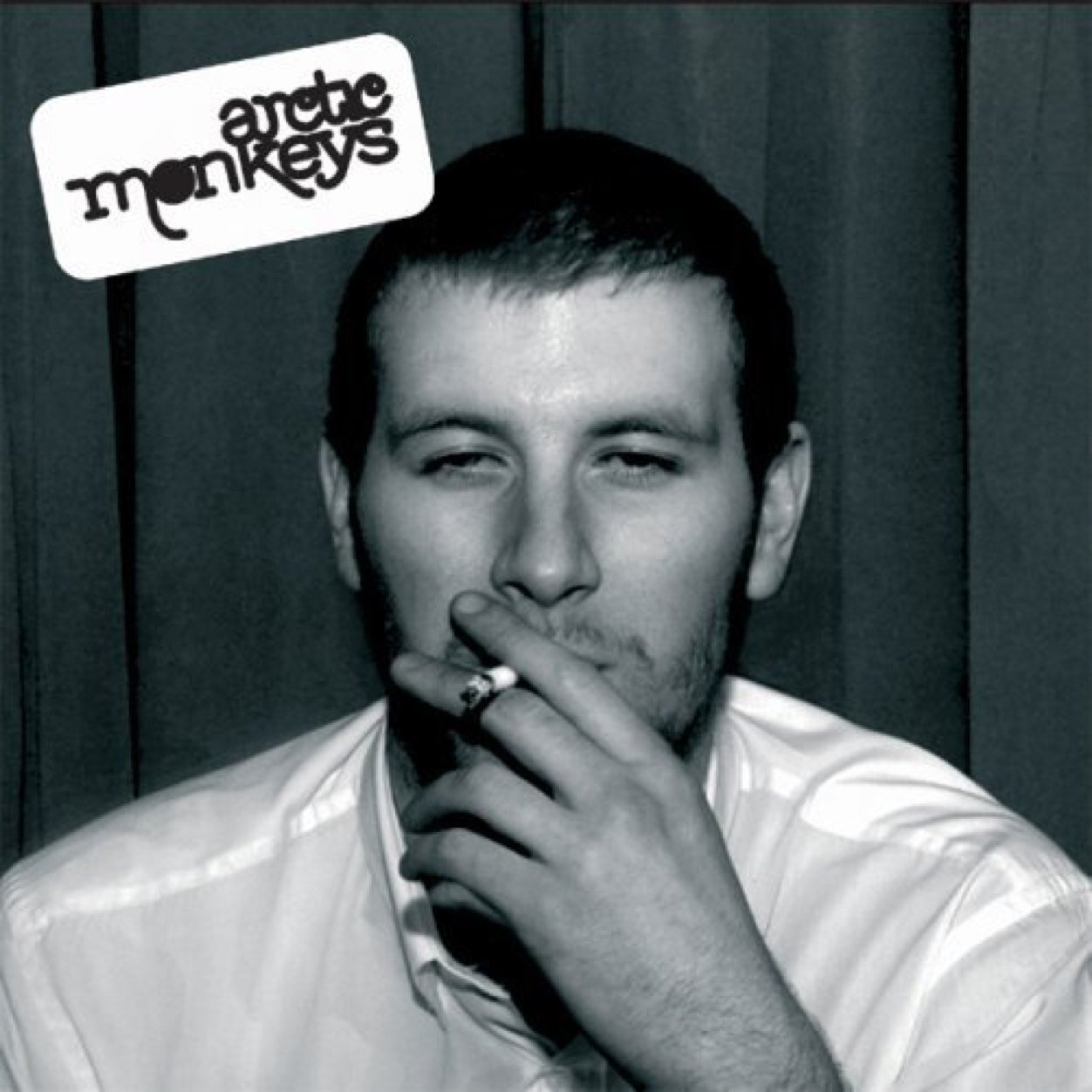 The Arctic Monkeys had the fastest selling debut album in British music history. Several of the songs had been leaked on the internet and built a large fanbase for the band. Demand for the album was so high that the release date was pushed forward a week. The title came from a line from Alan Sillitoe's kitchen sink drama 'Saturday Night and Sunday Morning' which portrays similar working class themes as the songs. The lyrics deal with nightclubbing, street fights, prostitution, and disappointment with clever observations that are funny and disturbing. The raucous energy of the band is just funky enough to make all of that alright. '
Whatever People Say I Am, That's What I'm Not' won the Mercury Prize and numerous other critical accolades.
http://www.arcticmonkeys.com/
In a cheeky response to their explosion of fame, 'The View From The Afternoon' describes the letdown that often comes after too much hype.
"
Anticipation has a habit to set you up
For disappointment in evening entertainment but
Tonight there'll be some love
Tonight there'll be a ruckus yeah
Regardless of what's gone before"
'When The Sun Goes Down' was number one on the British charts when the album was released.
"
He must be up to something
What are the chances sure it's more than likely
I've got a feeling in my stomach
I start to wonder what his story might be
"
'I Bet You Look Good on the Dance Floor' was the band's first single and debuted at number one on the singles chart.
"
Stop making the eyes at me, I'll stop making the eyes at
you
And what it is that surprises me is that I don't really want you to
And your shoulders are frozen (cold as the night)
Oh, but you're an explosion (
you
're dynamite)"
'A Certain Romance' bemoans and celebrates the scenesters that make up their fanbase.
"
The points that's there ain't no romance
around there
And there's the truth that they can't see
They'd probably like to throw a punch at me
And if you could only see them, then you would agree
Agree that there ain't no
romance
around there
"
full album:
All songs written and composed by Alex Turner, except where noted.
1.

"The View from the Afternoon"

3:38
2.

"I Bet You Look Good on the Dancefloor"

2:53
3.

"Fake Tales of San Francisco"

2:57
4.

"Dancing Shoes"

2:21
5.

"You Probably Couldn't See for the Lights But You Were Staring Straight at Me"

2:10
6.

"Still Take You Home"

Turner, Jamie Cook

2:53
7.

"Riot Van"

2:14
8.

"Red Light Indicates Doors Are Secured"

2:23
9.

"Mardy Bum"

2:55
10.

"Perhaps Vampires is a Bit Strong But..."

4:28
11.

"When the Sun Goes Down"

3:20
12.

"From the Ritz to the Rubble"

3:13
13.

"A Certain Romance"

5:31
Total length:
40:56