Coldplay turned the stormy haze of unrequited elegance into this shining sparkling sonic shiver. Chris Martin and Jonny Buckland met at University College London and decided to form a band. Fellow student Guy Berryman joined soon after. Drummer Will Champion was brought into the fold during the recording of their demo: "Coldplay and drumming arrived simultaneously for me, Chris, Johnny, and Guy did three tracks on a four-track EP, and they needed drums. They came to my house, because I lived with a guy with a drum kit. He was a good drummer, but he didn't turn up – he was at the pub or something – so I just said I'd give it a go. They recorded it, and it kind of went from there. I played on one song on that EP, and in the beginning of the next year they said, 'Do you want to be in the band?' I said, 'Absolutely.' I was desperate to be in a band. I would have played kazoo."

Buckland admits: "[Will] was a better drummer than me. (laughs) He probably is a better guitarist -- he's a very good guitarist. He's pretty much good at everything he does. He can even play the tin whistle. He's sort of a multitalented, Swiss Army drummer... I've never gone in much for the solos. I was always more interested in atmospherics. Listening to bands like Mercury Rev or My Bloody Valentine or even The Verve, the way those guitarists played."

They self released the Safety EP before signing with the independent Fierce Panda label. The Brothers and Sisters EP led to a five album deal with Parlophone. The Blue Room EP was recorded with producer Chris Allison; but the experience led to the band looking for someone else to produce the sessions for their debut album. That turned out to be Ken Nelson: "What happened was that the band had started to record the album last year, and did an EP with another producer [Chris Allison], and it went a certain way that wasn't exactly the way they wanted it to go. They wanted a bit more control over what they were doing, and they decided to stop what they were doing and look around for somebody they could work with, rather than somebody 'producing' them. I think that was important to them. And my philosophy is that I'm not producing the band, it was a co-production. It says that on the sleeve and we talked about that early on and, to be honest, I think that's possibly what got me the job, because they could have worked with anybody."
Recording for
'Parachutes'
began at Rockfield in Wales and at Matrix Wessex before moving to Parr Street in Liverpool. The sessions featured Chris Martin on vocals, acoustic guitar, and keyboards; Jonny Buckland on electric guitar, piano , and backing vocals; Guy Berryman on bass; and Will Champion on drums, percussion, and backing vocals. Chris Allison did the production, engineering, and mixing for "High Speed".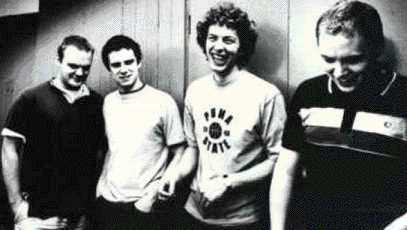 Martin: "We knew [we were onto something] as soon as we first played together. The press has been amazing. It's great, but we're still trying to get to an established place, do you know what I mean?...We co-produced the album. There were a couple of songs where we didn't, and we didn't like it. The thing is, A) We write the songs and B) the people we like to work with don't give a shit about being in charge. Ken Nelson (of Gomez fame) is our producer and he might say 'I don't think that bit works' and we'll think maybe he's right. It's very much the five of us working together rather than someone telling us what to do...We tout ourselves as [the next big thing]...so we put more pressure on ourselves than anyone. It's just fuelling the fire."
'Parachutes'
flew to number
sixty-six in Mexico; fifty-four in Germany; fifty-one in the US; forty-seven in Spain; forty-one in Austria; thirty-eight in Switzerland; thirty-six in Czechoslovakia; thirty-one in France; twenty-nine in Denmark, Finland, and the Netherlands; twenty-four in Belgium; twenty in Sweden; nineteen in Canada; eleven in Italy; two in Australia, Ireland, and New Zealand; and number one in Norway and the UK. It was nominated for three Grammy Awards, winning Best Alternative Music Album. It was nominated for the Mercury Prize and for six Brit Awards, winning two for Best British Group and Best British Album. In the UK, it has become the twelfth biggest selling album of the 21st century. It has sold over eight and a half million copies worldwide.
lyrics:
http://www.davemcnally.com/lyrics/coldplay/parachutes/
"Shiver"
"Yellow"
"Trouble"
"Don't Panic"
'Parachutes'
full album:
All songs written by Guy Berryman, Jonny Buckland, Will Champion and Chris Martin.
1.

"Don't Panic"

2:17
2.

"Shiver"

5:00
3.

"Spies"

5:19
4.

"Sparks"

3:47
5.

"Yellow"

4:29
6.

"Trouble"

4:31
7.

"Parachutes"

0:46
8.

"High Speed"

4:14
9.

"We Never Change"

4:09
10.

"Everything's Not Lost" 5:39
hidden song
"Life is for Living" 1:37