Sting set the battlements on fire and set himself free with the deeper wave
of this thoughtful musical crusade. The Police had found it increasingly difficult to work together after the tour for 'Synchronicity' and the friction between the band members made it easier for Sting to pursue a new path: "Following the massive success of 'Synchronicity', I decided to set out on my own. This decision, I admit, was not particularly logical. In the eyes of some it was the highest folly to leave what was arguably the biggest band in the world at that time. Of course it was a risk, but I can only say that I listened to my instincts, no matter how irrational they seemed to everyone else, and then followed them, fully aware that falling flat on my face was a very real possibility. I ignored this as much as I could, believing that the momentum of the band had been such that people would at least be curious about what I was up to. I have to say the sense of freedom in not having to tailor songs to accommodate a three-piece, even one as versatile as the Police, was like opening a window in a closed room. Although I believed that the Police had thrived on the limitations of being a small band, I was more than ready after seven years to fly the coop ... With the help of my friend, the writer and critic Vic Garbarini, I recruited a band of young jazz musicians, including alumni of Miles Davis's band, Art Blakey's band, and Weather Report. Branford Marsalis would play saxophone, with Kenny Kirkland on piano. This caused some friction with Branford's brother Wynton, who, apart from losing two of his band, thought they were selling out by playing with a pop musician like myself. Nevertheless, we all set out for Eddie Grant's studio in Barbados with a bag full of new songs and a mission to start a new adventure. "
'The Dream of the Blue Turtles'
was engineered by Pete Smith and Jim Scott and produced by Pete Smith and Sting at Blue Wave Studios in St. Philip, Barbados and Le Studio in Morin Heights, Quebec. The sessions featured Sting on lead vocals, guitar, and double bass; Omar Hakim on drums; Darryl Jones on bass guitar; Kenny Kirkland on keyboards; Branford Marsalis on saxophones and miscellaneous percussion; Dollette McDonald and Janice Pendarvis on backing vocals; with Eddy Grant on congas, Danny Quatrochi on additional background vocals and synclavier, Robert Ashworth on additional guitar, Frank Opolko on trombone, additional background vocals by Pete Smith, Elliot Jones, Jane Alexander, Vic Garbarini, Rosemary Purt, Stephanie Crewdson, Joe Sumner, Kate Sumner, Michael Sumner, Pamela Quinlan, and The Nannies Chorus.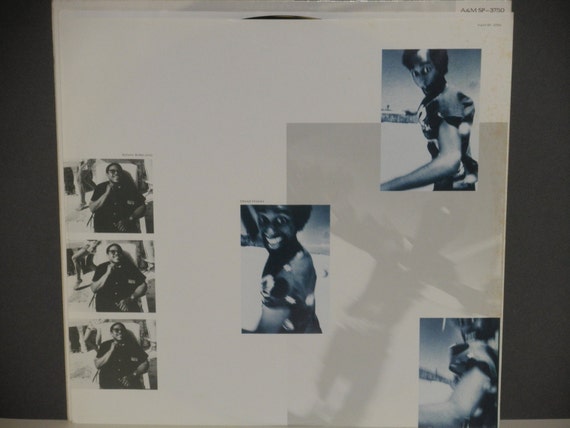 Sting reveals: "The title of the album came from a dream that woke me up on my first night in Barbados. I dreamed I was sitting in the walled garden behind my house in Hampstead, under a lilac tree on a well manicured lawn, surrounded by beautiful rosebushes. Suddenly the bricks from the wall exploded into the garden and I turned to see the head of an enormous turtle emerging from the darkness, followed by four or five others. They were not only the size of a man, they were also blue and had an air of being immensely cool, like hepcats, insouciant and fearless. They didn't harm me but with an almost casual violence commenced to destroy my genteel English garden, digging up the lawn with their claws, chomping at the rosebushes, bulldozing the lilac tree. Total mayhem. I woke up to the sound of Branford in the room upstairs, riffing wildly on his tenor sax, followed by his unmistakeable laughter ... This new band is more clearly defined. I hired them to play, and I'm the songwriter and singer. So there are no arguments about roles, which makes the process a lot easier. But there's still room for the dialectic to and fro. They're not sidemen, they're too good for that. It was my intention all along to have a band, not a super-session bunch of hirelings. They're too proud to be that, and I'm too clever to want that. I didn't want to be seen as a patrician white pop star with his minstrel band. That's not the idea ... The four blue turtles are the four musicians in my band. They're a good symbol: The turtle is a creature who lives both under the sea and out of it. The sea is a good symbol of the subconscious. I feel black people are closer to that unconscious and blue is a good colour for jazz musicians anyway. What they're doing is destroying my safe formula, my safe back yard. They're wrecking that safety, that formularised easy option, which is making a Police record. Churning up the land is what a farmer does when he wants it to be fruitful a year hence. In many ways it's a confirming dream. Yes, it's frightening and dramatic, but ultimately you'll be rewarded ... It's not a concept album. There's no consistent theme running throughout - but there's also no song on the record that doesn't have an issue. It's not just a riff of a guitar with nonsense lyrics. A lot of thought and energy went into it. The songs are more didactic than they've ever been before. I have to be inspired before I write, but then when you're writing about issues like the miners' strike, the proliferation of nuclear power, and the arms race, then you have to have a certain responsibility to those issues. You have to think about them. I think time is running out. You can't really make records that are about nothing anymore."
'The Dream of the Blue Turtles'
charted at number
thirteen in Austria; nine in Japan; six in Switzerland; five in Sweden; four in Canada, France, Germany, New Zealand, and Norway; three in the UK; two in the US; and number one in Australia, Italy, and the Netherlands. The album was nominated for Grammy Awards for Album of the Year, Best Male Pop Vocal Performance, Best Jazz Instrumental Performance, and Best Engineered Recording.
http://www.sting.com/
"If You Love Somebody Set Them Free" became his biggest solo hit in the US, peaking at number three.
https://www.youtube.com/watch?v=LSGl3d4KOMk
"Love Is the Seventh Wave" made it to number ten in the Netherlands.
https://www.youtube.com/watch?v=uXZistami3c
"Russians" is adapted from the Lieutenant Kijé Suite by Sergei Sergeyevich Prokofiev. It went to number eight in the Netherlands, four in Germany, and two in France.
https://www.youtube.com/watch?v=wHylQRVN2Qs
"Fortress Around Your Heart" found its way to number eight in the US.
https://www.youtube.com/watch?v=OiPiRKbNCWY
https://www.youtube.com/watch?v=7qcVtEy6G1Q
'The Dream of the Blue Turtles'
full album:
https://www.youtube.com/playlist?list=PLVSmE10fWX-AFWSnMjV3azN3moNJ9OwEu
All songs written and composed by Sting, except where noted.
Side one
1.

"If You Love Somebody Set Them Free"

4:14
2.

"Love Is the Seventh Wave"

3:30
3.

"Russians"
(Prokofiev, Sting)
3:57
4.

"Children's Crusade"

5:00
5.

"Shadows in the Rain"

4:56
Side two
6.

"We Work the Black Seam"

5:40
7.

"Consider Me Gone"

4:21
8.

"The Dream of the Blue Turtles"

1:15
9.

"Moon over Bourbon Street"

3:59
10.

"Fortress Around Your Heart"

4:39
b-sides
"Another Day" - 3:54
"Gabriel's Message" - 2:15
'Bring On The Night'
documents the formation of the band and their first concert.
https://www.youtube.com/watch?v=itN9lSrXHxA