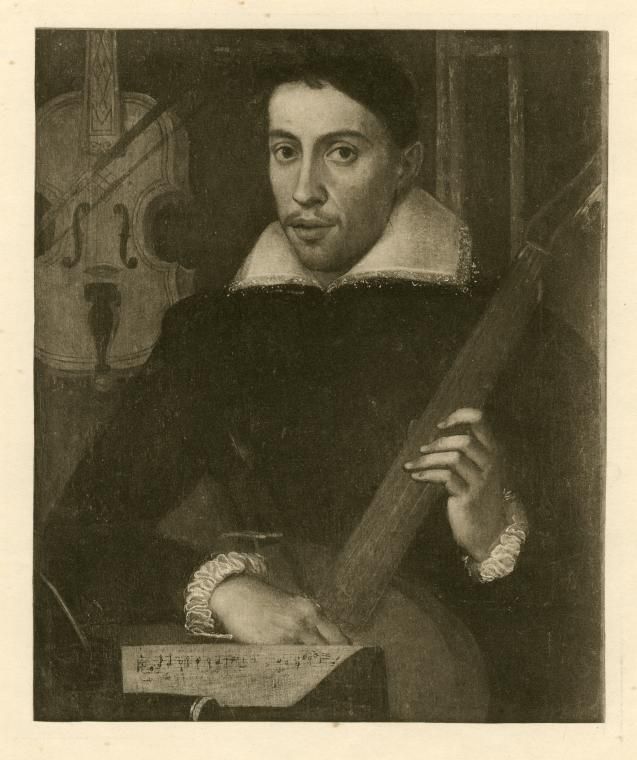 Claudio Giovanni Antonio Monteverdi
(15 May 1567 – 29 November 1643)
This innovative Italian composer and Catholic priest pioneered the transition from the Renaissance style to the Baroque. Born in Cremona, Lombardy, Monteverdi studied under Marc'Antonio Ingegneri, the maestro di cappella at the Cathedral of Cremona as a member of the cathedral choir and composed his first published music at the age of fifteen.
He became proficient on the viola da gamba and worked at the court of Vincenzo I of Gonzaga in Mantua as a vocalist and musician; eventually becoming the court conductor. Monteverdi married the court singer Claudia Cattaneo, who died eight years later. He became dissatisfied with his compensation; and, by 1613, he had taken a prestigious position at San Marco in Venice as conductor. He worked at St. Mark's Cathedral for the rest of his life.
In 1632, he became a priest; but he continued to compose until his death in Venice. Monteverdi helped to popularize opera and developed two distinct compositional styles: his prima pratica of Renaissance polyphony and his seconda pratica of the new basso continuo technique of the Baroque.
Vespro Della Beata Vergine (Vespers of the Blessed Virgin).
http://www.youtube.com/watch?v=q4koZlcXvC0
Cruda Amarilli was singled out by Giovanni Artusi in his criticism the "crudities" and "license" of the modern style of composing. Monteverdi proposed separating musical practice into prima pratica, and seconda pratica.
La Venexiana - O Mirtillo, O Mirtill'anima mia from The Quinto Libro (Fifth Book) of Madrigals. The Fifth Book was conceived as a response to Artusi.

La Favola d'Orfeo (The Legend of Orpheus)—an opera.
Magnificat
L'Arianna (Ariadne)—an opera.
Il ritorno d'Ulisse in patria (The Return of Ulysses to His Country)—an opera.
L'incoronazione di Poppea (The Coronation of Poppea)—an opera.